The second regional GloSYS study was the GloSYS Africa, including 14 focal countries that were divided in four areas: North Region (Marocco, Tunisia, Egypt), East Region (Kenya, Uganda, Rwanda), West Region (Cameroon, Ghana, Nigeria, Senegal) and South region (Mauritius, Mozambique, South Africa, Zimbabwe).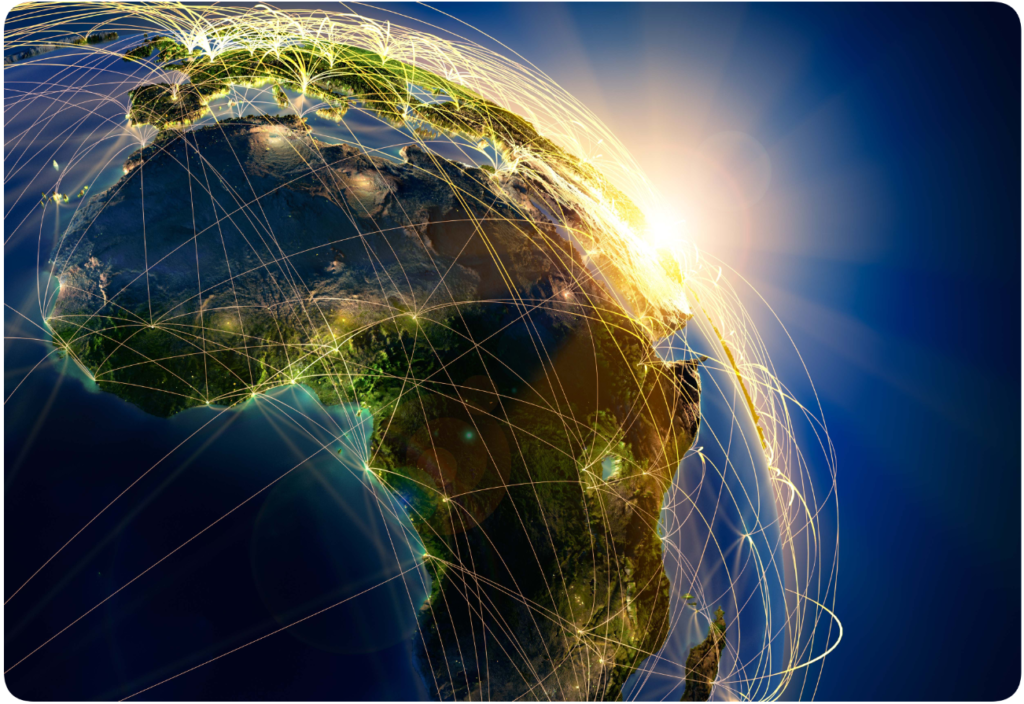 The project sought to answer two main research questions, namely (1) what the opportunities and challenges for early career researchers (ECR) in Africa are, and (2) whether these differ by region, discipline, employment sector, highest qualification, gender and/or academy membership. In order to shed light on these questions, six central topics were established: Motivation, job satisfaction and promotion, inequities, mentoring, funding as well as international mobility and collaboration.
(Date of publication: August 2018)
Background
In several countries, data about the factors influencing the scientific careers of ECR are scare, not systematically updated or even absent. Apart from that, women are underrepresented in research, as they account for only 30 % of the researchers in Africa. Researching ECR in Africa is crucial regarding the fact that the continent's working age population will sharply rise from 54 % in 2010 to 64 % in 2090, in comparison to the increasingly ageing demography in other countries. Although Africa accounts for 15.5 % of the global population, its expenditures in research and development comprise only 1.3 % of the global expenditures. Consequently, higher education institutions and governmental policies must meet these growing demands.
Methods
The study applies a mixed-method approach combining three main sources of data. First, indicator data stemming from the UNESCO Institute of Statistics, the ILO, the World Bank and the OECD were consulted. Secondly, a survey was distributed among ECR throughout Africa. The survey covered the previously mentioned research topics. The data generated through the survey was analysed via descriptive and inferential statistics. Thirdly, qualitative follow-up interviews were conducted between May and November 2018 with a subset of 61 survey respondents as interviewees, delivering more in-depth information.
Outcome
ECRs in Africa are overridingly motivated by the desire to learn continuously, to contribute knowledge to their societies, to work internationally and to engage in the training of future researchers. 45.0 % of the ECR working in the higher education sector were satisfied with their job, whereas this is true for 41.1 % working in research institutes and for 40.6 % working in other employment sectors. The working environment is the main source of dissatisfaction. ECR stated that they would like to spend a larger part of their time on research and fundraising than they tend to do on teaching and administration issues. According to the survey respondents, work evaluations and assessments are rather based on quantitative measures (such as the amount of publications) than the research's quality. Moreover, there is evidence of gender, race, ethnicity, religion, disability, social status and sexual orientation as sources of inequality between ECR. Although more than three quarters of the respondents confirmed to have a mentor, the results showed major insufficiencies of mentoring in practice, e. g. because they were merely available. However, the survey respondents have high support from their families at their disposal. Apart from that, the results reveal that funding imposes a considerable hurdle for ECR in Africa. Interestingly, a larger share of survey respondents received funding from organisations outside Africa (31.1 %) than from their own institutions (27.4 %) or domestic governmental institutions (23.2 %). In terms of international mobility, the survey's results showed that 45.9 % of the respondents moved to another country for the acquisition of their PhD; North America is the most preferred international destination. Potential hurdles for international mobility include language barriers, discrimination in the host country and family responsibilities in the home country.
Publications
McAlpine, Lynn, Chiramba, Otilia, Keane, Matt, Badre, Abdeslam, Kareem, Fatima. 2021. Voices of Early Career Researchers in and out of the Academy: A Pan-African Perspective. Halle (Saale).
Neumann, M., 2018. First glimpses at the state of young scientists in Africa from the GloSYS Africa team. Global Young Academy (ed.): GYA Connections 2018. Halle (Saale). 
---
News

GYA collaborators and members publish the stories of 61 African ECRs
GloSYS Africa reports at African Union conference
GloSYS Africa Team holds panel at DAAD Alumni International Conference to introduce results of the GloSYS Africa
Members of the GloSYS Africa Research Team meet in Halle
GloSYS-Africa team holds well attended session at Next Einstein forum in Kigali
The GloSYS project at the University Leadership and Management Training Program (UNILEAD)
Article published about the Global State of Young Scientists Africa project.
GloSYS project researchers meet in Morocco
Select Media Coverage
Coussens, Anna, Abidemi Akindele, Abdeslam Badre, Fridah Kanana, and Mona Khoury-Kassabri (2018): "What's stopping young African scientists from achieving their potential". The Conversation Africa.
Badre, Abdeslam (2018):  "International scientists collaborate on Global State of Young Scientists (GloSYS) Africa study to deepen understanding of early-career scientists and scholars in Africa and the African diaspora"
Baptida, Sara (2018): "NEF Report: Side-event – Global Young Academy GloSyS"
Makoni, Munyaradzi (2018): "Survey highlights concerns over research infrastructure". University World News.
Dell, Sharon (2017): "New survey to assess challenges facing young scholars". University World News.
Team & Partners
Project Leadership
GYA Members 
Research Assistants at Partner Institutions
Otilia Chiramba
Judith Nagasha
Irenee Ndayambaje
Hamza Saidi
Martin Wasike
Raphael Yewande
GYA Office Staff
Johannes Geffers (Project Researcher until 2016)
Marie Neumann (Project Researcher 2017-18)
Fatima Kareem (Project Researcher 2019)
Matt Keane (Research Assistant, 2018-20)
Research Partners
Yamina El Kirat
Felix Maringe
Ibrahim Oanda Ogachi
Uchenna Udeani
Jean Uwamahoro
Emmanuel Ojo
Advisors
Futao Huang
Lynn McAlpine
Omano Edigheji
Goolam Mohamedbhai
Ishmael Munene